The Rabbits

Year

R

The Fieldmice
Welcome to Reception – We are Rabbit and Fieldmice class!

| | | |
| --- | --- | --- |
| | Autumn Term 2019 | |

We have all enjoyed settling into Devonshire Infants and have been very busy making new friends and learning new routines

Self Portraits

One of our first jobs was painting a portrait of ourselves.

Owl Babies

During the first half term, we read the book 'The Owl Babies' by Marin Waddell. We used 'Talk for Writing' to help us learn the story off by heart. First we drew a story map and then we made up our own actions and performed the story as a whole class. The actions really helped us to remember the story. We were so glad that Sarah, Percy and Bill's mummy came back to them!

The Little Red Hen

We read the story of The Little Red Hen and then made our own delicious bread. We even tried grinding wheat to make flour!

Kandinsky
| | | |
| --- | --- | --- |
| | During the first half term we learnt all about an artist called Wassily Kandinsky. He was a Russian artist who used lines and shapes as well as colour in his art work. We drew our own 'concentric circles' in the style of Kandinsky. | |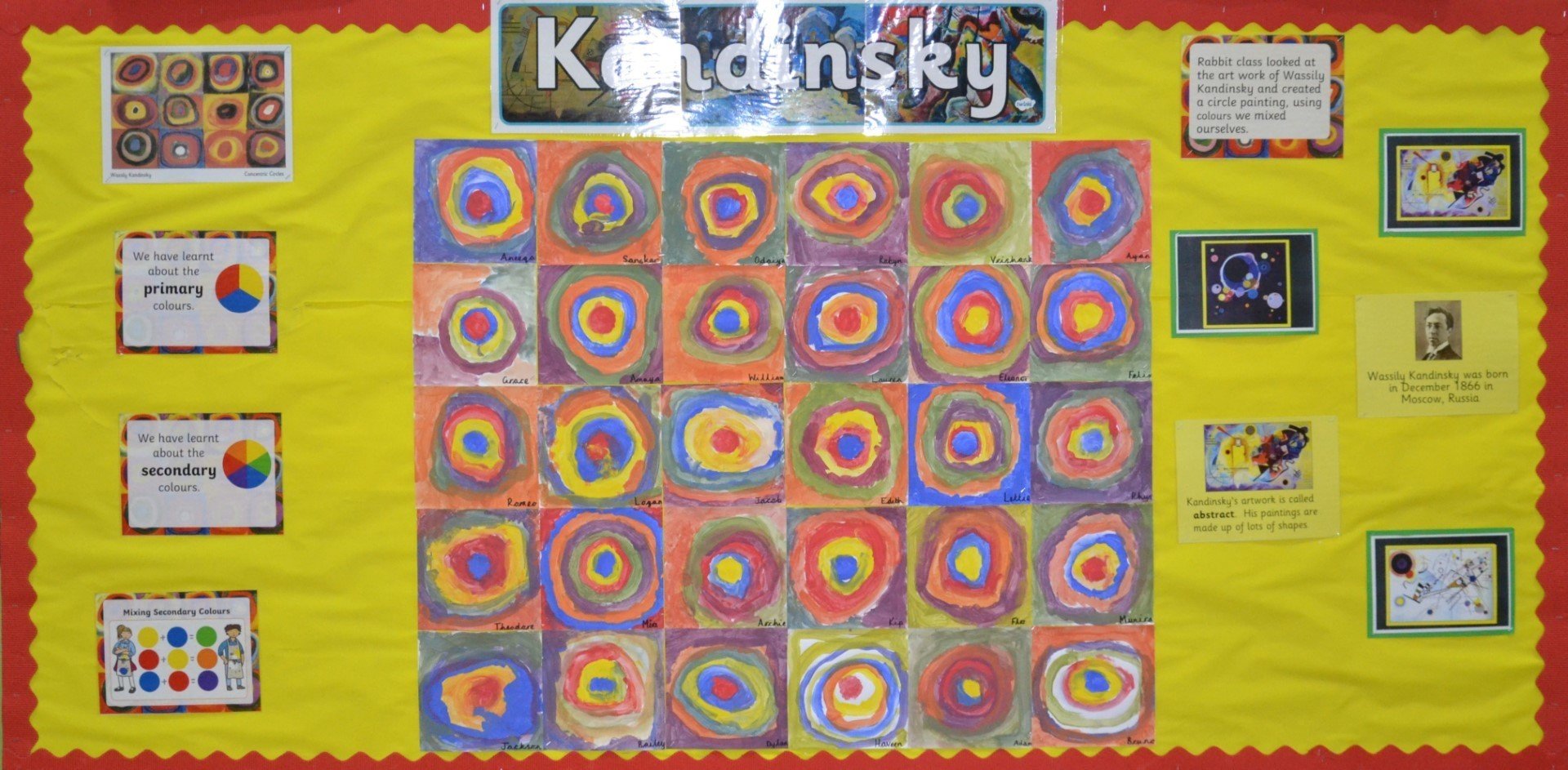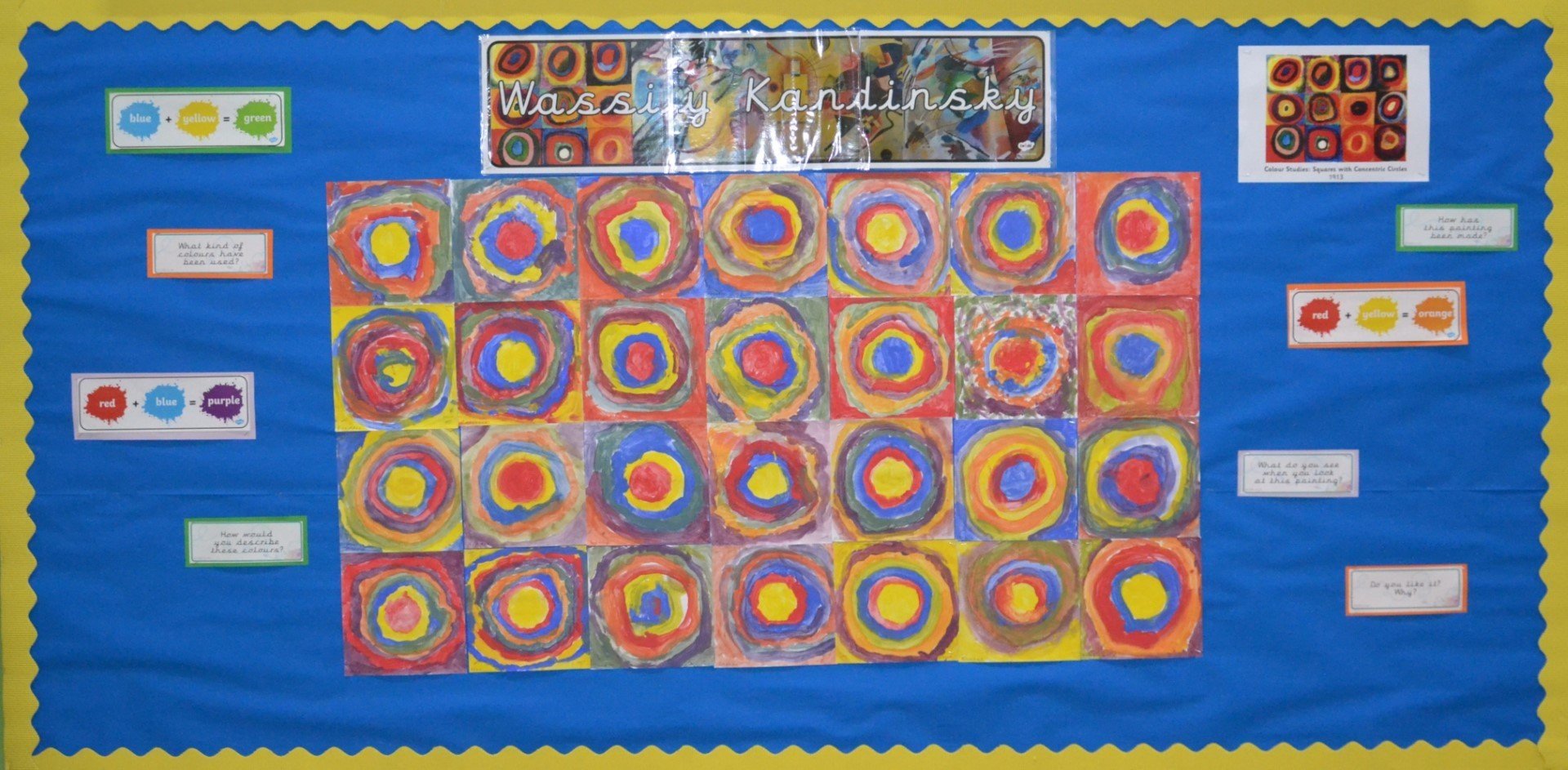 Nursery Rhymes
| | | |
| --- | --- | --- |
| | This half term we have been learning all about nursery rhymes. We have been reciting them and acting them out using props or with puppets which we have made ourselves. Our 'Talk for Writing' has been based on the book 'Each Peach Pear Plum' by Janet and Allan Ahlberg. The book is full of all of our favourite nursery rhyme characters. We followed our story map and then used actions to help us remember the story. | |
| | | |
| --- | --- | --- |
| | We looked at historical artefacts that might have been found in the kitchen of the Nursery Rhyme character, Old Mother Hubbard. | |

Friendship Week
| | | |
| --- | --- | --- |
| | The children were joined together with paper chains to a friend and were challenged to negotiate the obstacles around the playground without breaking their chain. | |

Elmer
We enjoyed reading stories about Elmer and his friends. We made our own colourful elephant hats and took part in an Elmer parade.

Special Clothes and Celebrations

We thought about special times with our families and times when we wear special clothes. We had the chance to dress up in lots of different kinds of special clothes in our Chinese restaurant.

Christmas Performances
Everyone was very impressed with our singing of 'Uh-Huh, Oh Yeah!' in the Christmas production of 'The Innspectors.'
Santa's Workshops
| | | |
| --- | --- | --- |
| | Thank you to all the parents that came to school and helped make Christmas decorations. | |