The Owls

Communication and Interaction Inclusion Centre
| | | |
| --- | --- | --- |
| | Autumn Term 2019 | |
| | | |
| --- | --- | --- |
| | Owls started in September and soon got comfortable with the school environment and class routines. They started with a topic 'All about me' which helped everyone to get to know each other and encouraged the children to talk about themselves, their families, their likes and dislikes. | |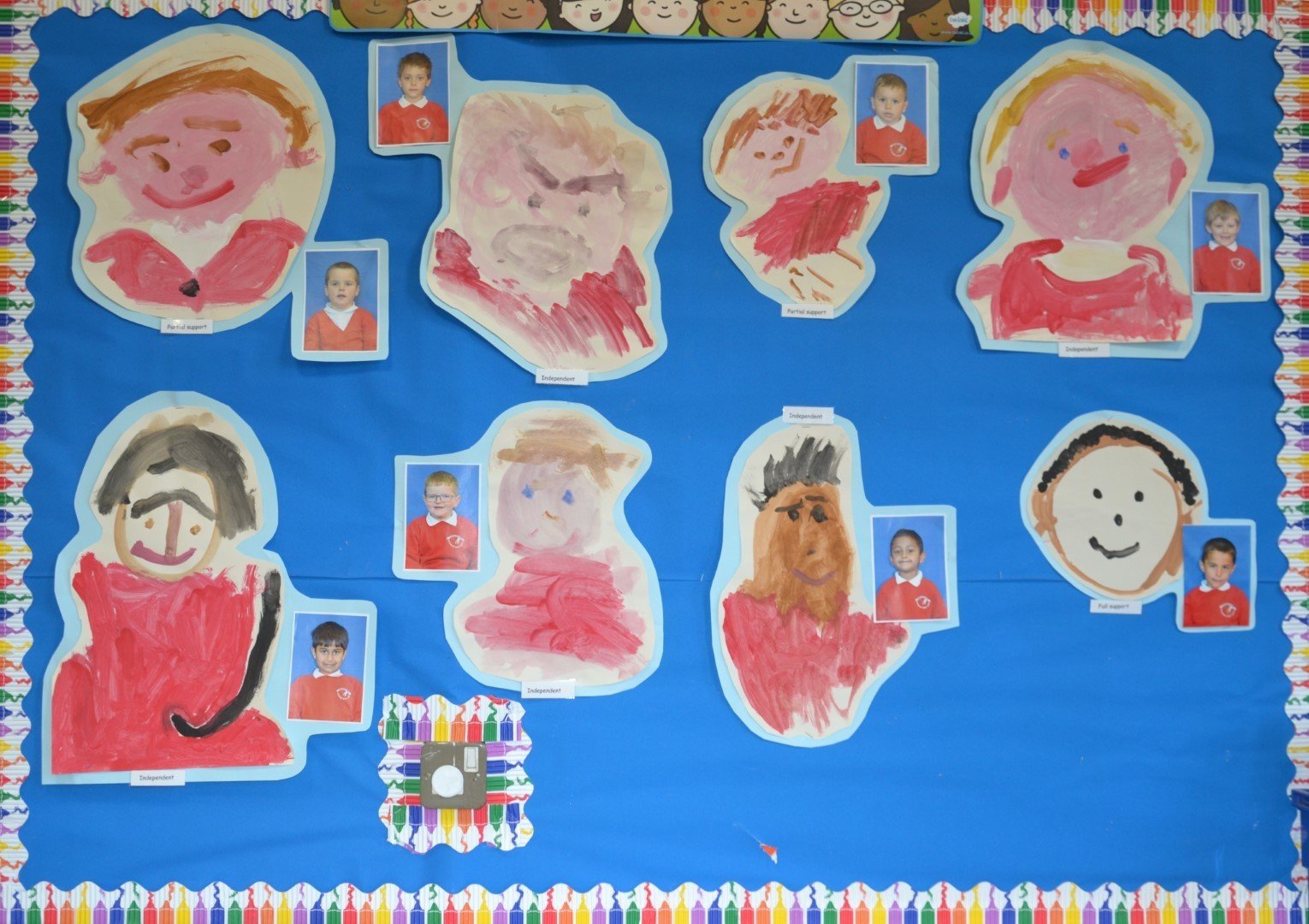 The Body

Some children were learning about 'The body' in their science lessons. They looked at different body parts and the skeleton. They created a life sizes collage of one of the children and then compared it to the skeleton with x-rays .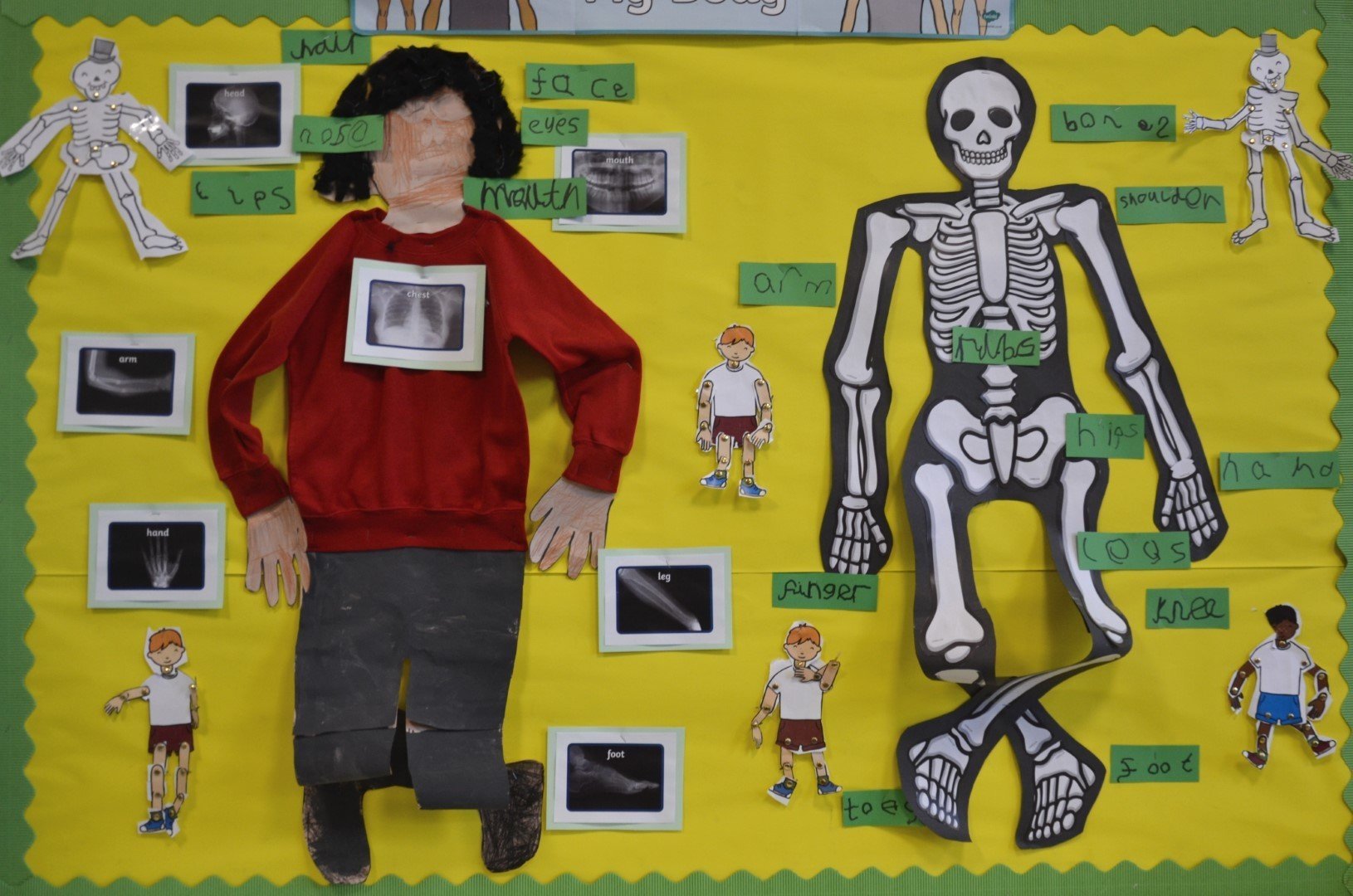 Letters and Numbers

It was also a time to start learning some letter sounds, which the children have done really well with, along with learning about numbers.

Zoolab

The children enjoyed a visit from Zoolab and were able to handle a variety of small creatures.

Owl Babies

We read the book 'Owl babies' and learnt how to recite parts of the text. The children also recreated their own owl pictures by using different textured paper to make the branch and paint and pens to create the owls themselves. 'Percy the park keeper' story was a distinct favourite among the children and the children enjoyed making lists of tools Percy might need for his jobs. They also enjoyed using their name to print with and make monsters!

Art Week (Kandinsky)

Our Art week this term was all about the artist Kandinsky. The children learnt about his life, his work and style of painting. They then had go at mixing their own colours to make their own concentric circles.

Friendship Week

During anti-bullying week (known as friendship week in reception) we continued the theme of working together and being a 'good' friend. We used lots of activities to work together and learning about using kind hands and kind words. We held an 'odd sock day' to celebrate differences.
Elmer the Elephant

We looked at the story of 'Elmer' the elephant and discussed the issue of him being different to other elephants and how we can celebrate differences. We used Elmer elephants to help us with our recognition and ordering of numbers. We also made our own herd of elephants and had an elephant parade.

Ernest Shackleton

Some Owls also learnt about 'Ernest Shackleton' the explorer, and acted out his enduring journey on his boat and then keeping warm under the boat. We also became explorers in our local area, finding new things to look at.

Journeys

We also went on pretend journeys to different places, and had a pretend bus for each journey. We went to a farm, jungle and the moon! The bus took us to the rocket!

Toys from the past

Some Owls also were learning about toys from the past and enjoyed playing with them, and working out how they worked.

Christmas

A very busy term, and then we had Christmas!
Santa's Workshop

A big thank you to all those parents who joined us for Santa's Workshop. They were well attended and both adults and children seemed to have lots of fun.