The Badgers

Year

2

The Foxes
Here you will find information about the topics we have covered over the year and the trips and events that we have undertaken. We like to get out and about in the local community and enjoy many visitors coming into school.

Year 2 encourages and focuses on independence and offers many responsibilities to the children to take on roles within the classroom and the school as a whole.

Take a look at what we have been learning about and enjoy viewing the photos of our trips and events.

Autumn Term 2016

The Autumn term was a busy one! It began with our geography topic all about the Seaside so we started with a walk to Southsea Seafront. We identified natural and man-made features of the landscape and plotted our route on a map.
| | | |
| --- | --- | --- |
| | As their starting point for making puppets in DT, we looked at seaside entertainment in the past and how Punch and Judy shows are still popular today, over 100 years since they began. | |

| | | |
| --- | --- | --- |
| | We were lucky enough to take part in the local Ceilidh Dance Festival which links to the traditional British Culture of folk dancing and live music. All the children learnt the dances in workshops in school and some of them represented Devonshire at the festival in October. | |
| | | |
| --- | --- | --- |
| | The children learnt about why and how we celebrate Bonfire night and made hand print firework pictures. | |
| | | |
| --- | --- | --- |
| | For Remembrance Day children made their own clay poppies and as a year group we laid fingerprint poppy wreaths at the Naval War Memorial on Southsea seafront | |
| | | |
| --- | --- | --- |
| | We visited HMS Warrior to learn about a Victorian Christmas and then children thought about the similarities and differences of Christmas in the past and Christmas for them now. | |
| | | |
| --- | --- | --- |
| | We finished the half term performing our Nativity, Christmas Counts, which linked very well with the RE topic, Angels, and how important they were as messengers to the Christmas story. | |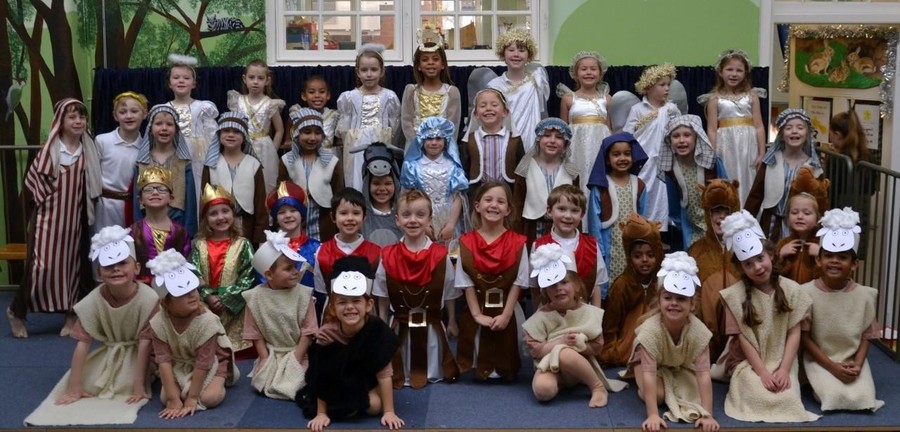 | | | |
| --- | --- | --- |
| | A big thank you to all those parents who joined us for Santa's Workshop. They were well attended and both adults and children seemed to have lots of fun. | |

| | | |
| --- | --- | --- |
| | Spring Term 2017 | |

Circus Skills Week

Another busy term in Year two! It started with another fantastic Circus week with Circus Steve and his Shooting Stars Circus. The children have been able to improve on previous skills and learn some new ones. Much fun was had by all in the Devonshire Circus to parents!

The Chimpanzees of Happy Town

As a school we all walked to the Guildhall to see The Chimpanzees of Happy Town. The children had an experience of seeing a live orchestra and joined in with singing the songs they had learned in the show.

Puzzle Mornings

A big thank you to all those parents who joined us for Puzzle mornings held in March. They were well attended and both adults and children seemed to have lots of fun.

Music Festival

Once again, Devonshire has taken part in the annual Infant Voices Music Festival. The theme this year was Space and the whole school has enjoyed learning the new songs. Each year group performed a selection of their favourite songs to parents in the hall. Some children also performed at the Kings Theatre and much fun was had by all; you could see how much the children love to sing!

The Great Fire of London

Year 2 have loved finding out all about the Great Fire of London! We have acted it out, sung songs about it and even tried to put out a fire with old fashioned buckets. In computing, every child has learned how to use the PowerPoint program and made their own presentation about the fire.
| | | |
| --- | --- | --- |
| | As part of the topic, we had a visit from the fire service and learned about how different it is putting out fires today. As you can imagine, the children had a great time with the powerful hose and loved dressing up in the fire safety gear. | |

Spelling Bee

This year we held the first Spelling Bee competition across the school and the children thoroughly enjoyed it! A big thank you to all you parents for supporting your children by practising at home. We have all noticed that spelling standards for all children have improved as a direct result.